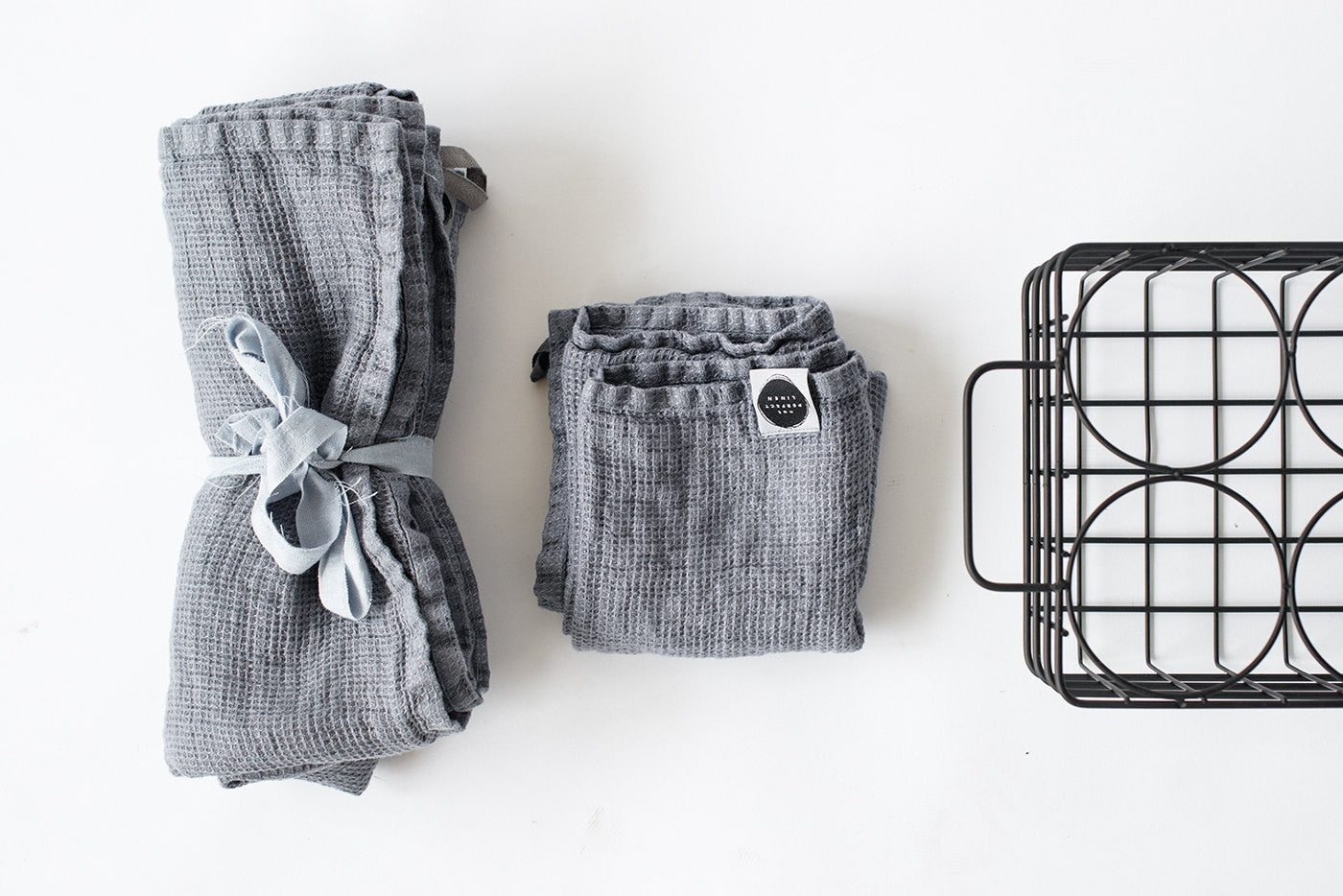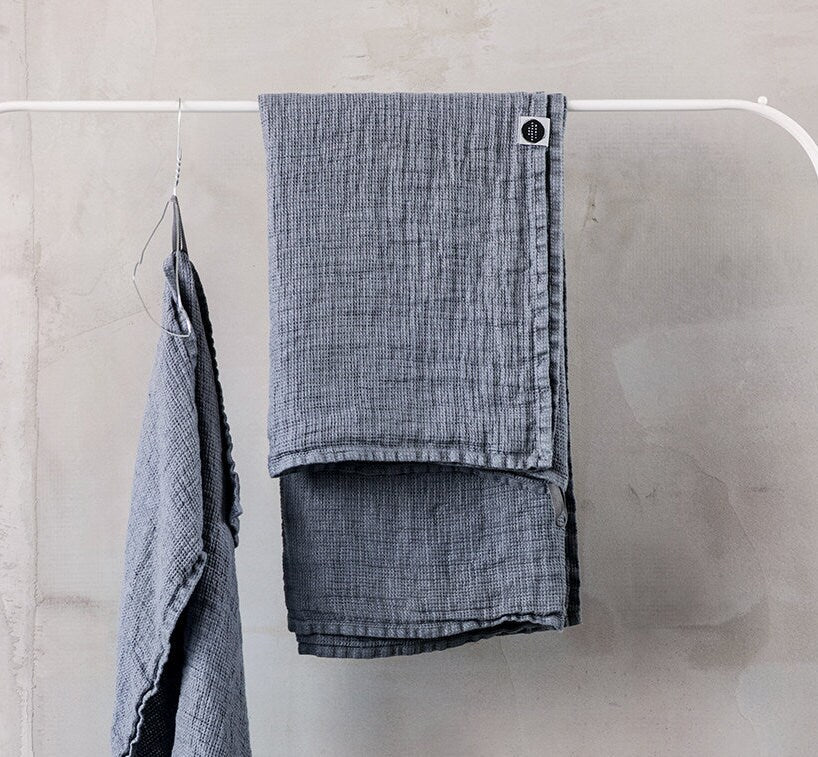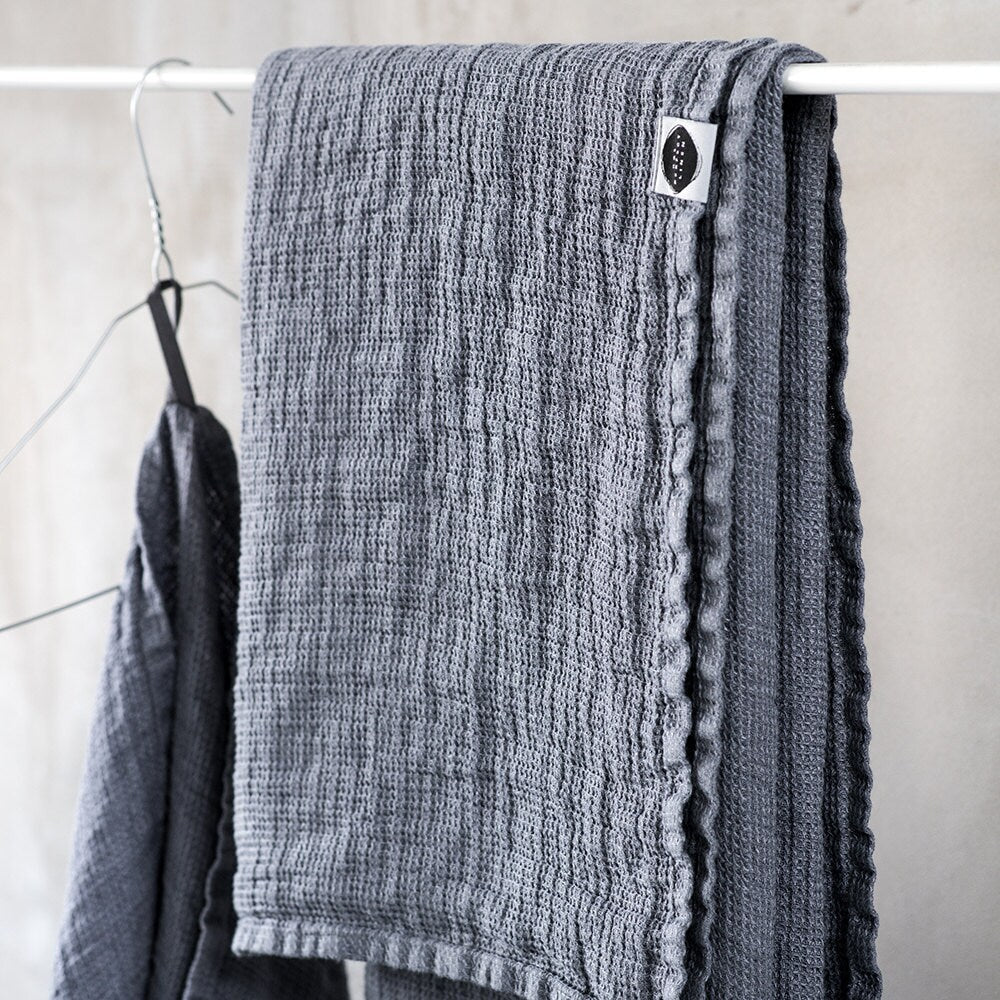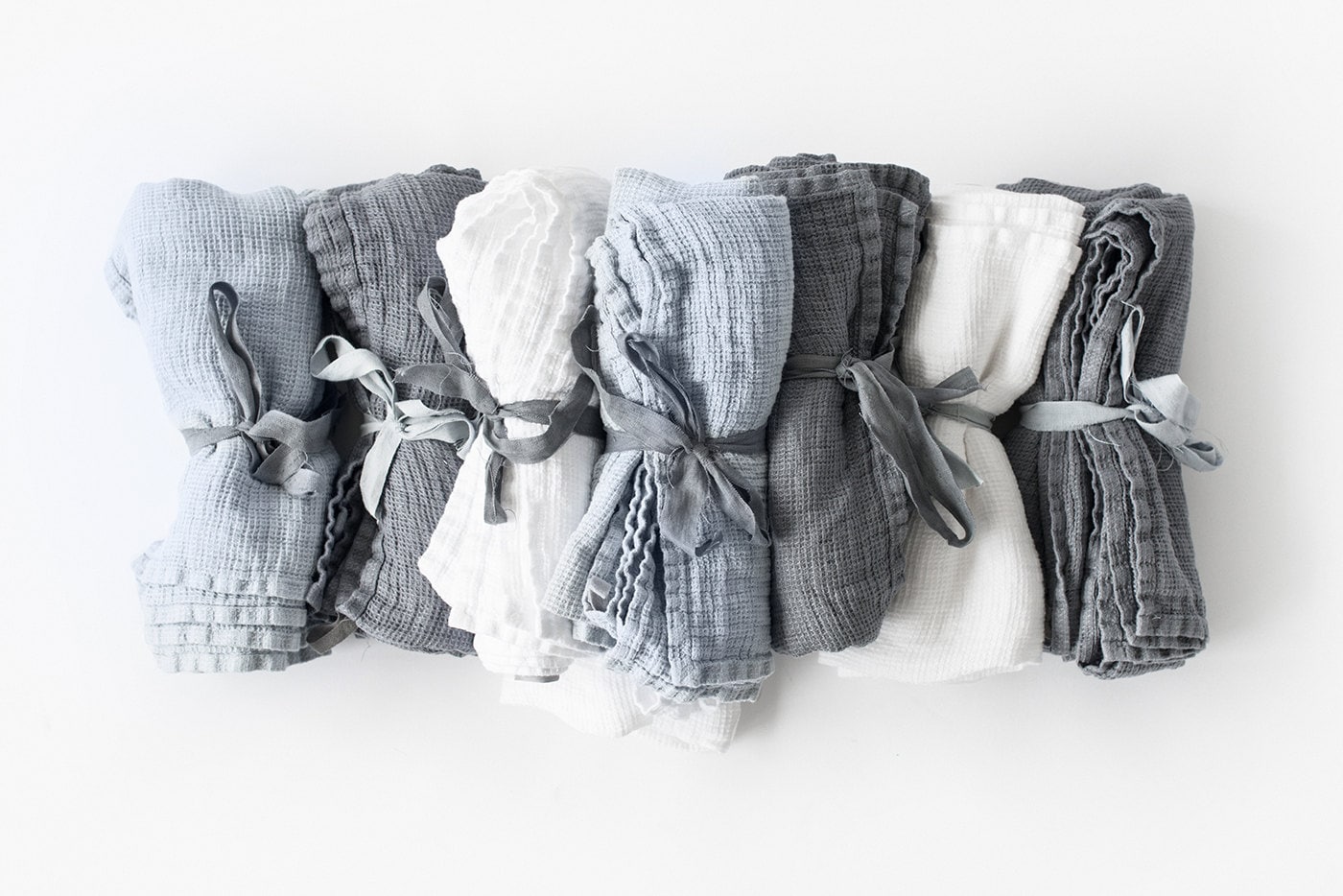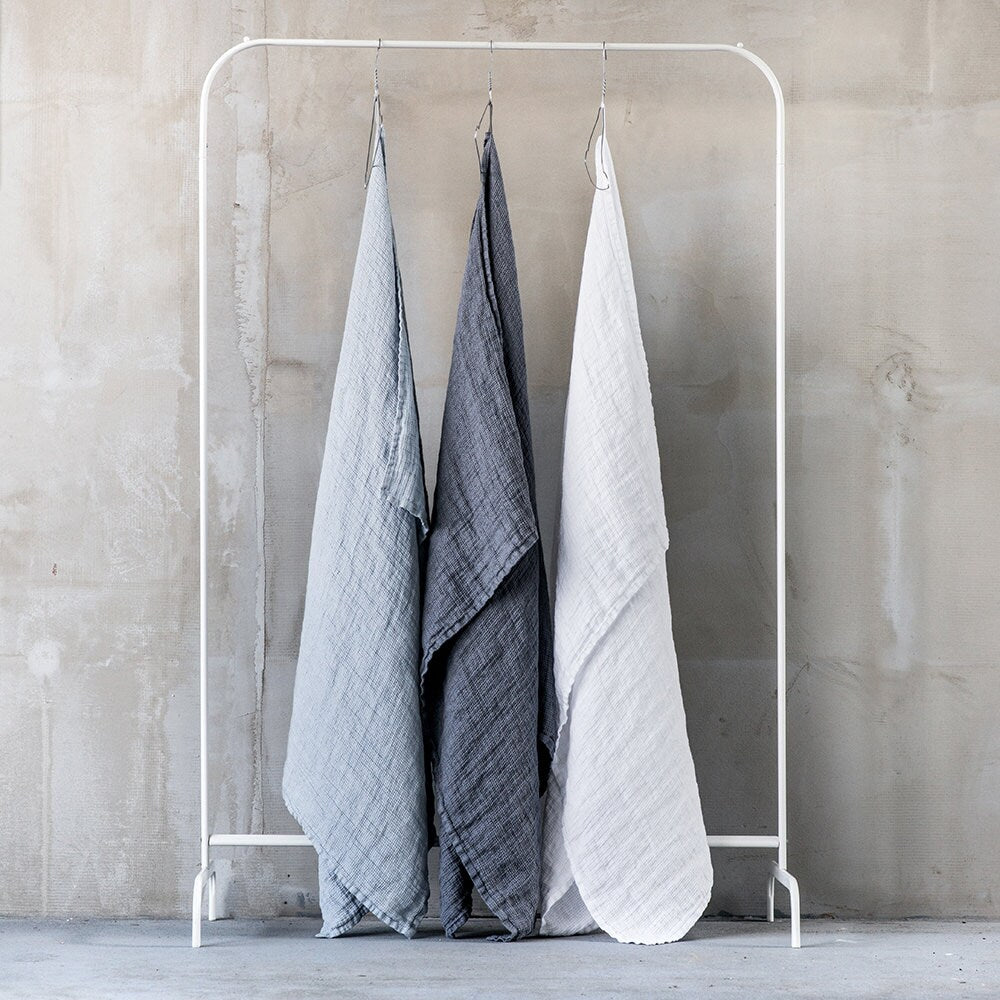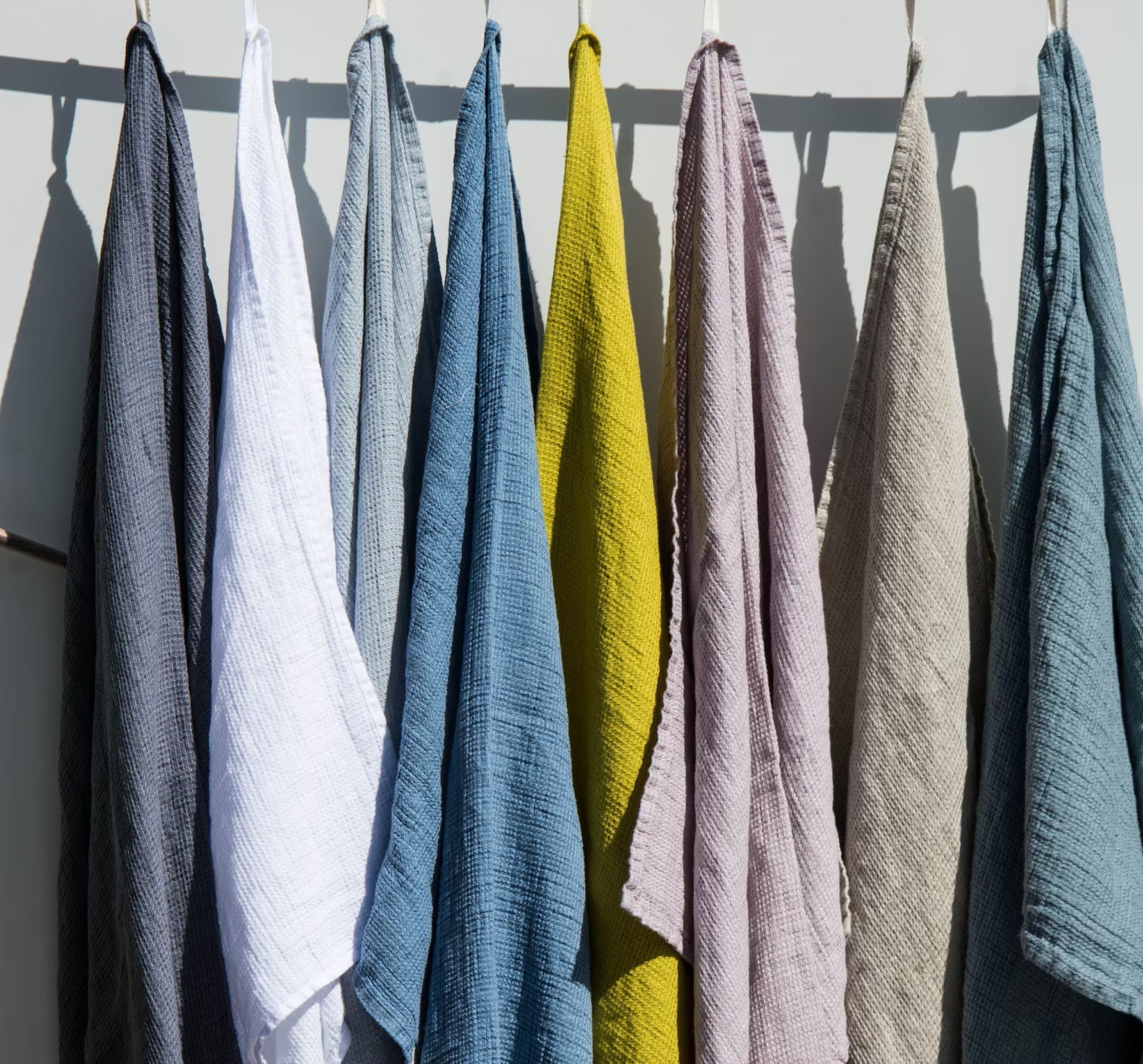 Set of HAND and BATH waffle linen towel (READY TO SHIP)
Description

Embrace one of life's simplest luxuries...

This listing is for a set: one bath towel and one hand towel.
Washed, soft waffle-weave bath and hand towels are made of 100% natural linen.
We initially tried a cotton/linen fabric blend for this item, and we can assure you that the 100% linen towels have superior absorbency.
Practical and beautiful, these towels will be a lovely addition to your interior decor. This towel is large enough to be used as a bath sheet, either at home or at the beach. Perfect for traveling, this towel is lightweight when dry and will not take up much space in your luggage.
Linen towels are highly absorbent, yet they also dry very quickly especially when left in the sun to dry. To refresh your towel, it can be machine washed and tumble dried on low.
If you have never used a linen waffle-weave towel, it may take some getting used to as they are different from your usual cotton terrycloth bath towel. Linen towels are much lighter and more absorbent. We recommend washing your new linen towels before the first use in order to obtain maximum absorbency. As with all items made of linen, this towel will get softer and more supple with each use and wash cycle.
Ready to ship
Fit

• Linen bath towel is rather large: 38.1 x 50" (97 x 127 cm);

• When the towel is wet: 39.3 x 55.1" (100 x 140 cm).

• Linen hand towel is: 18.5 x 24.4" (47 x 62 cm) and it also expands when wet.
Customisation

If you want your item to be customized, please leave a note at the "Check out".

We do the following customizations free of charge:

• Customize your item to your own measurements.

• Take off or add extra inches (up to 7.9 in/ 20 cm) to the garment length (torso, waistline etc.).

• Take off or add extra inches to the sleeve length (except Sydney, Perth, Malta or Monaco dress).

• Take off, add or change buttons/snaps.

• Make changes to the neckline/collar.

• Add or remove pockets.

• Adjust armholes.

• Adjust hem allowance.

• Add belts or ties to the garment.

If you couldn't find the exact adjustment, please contact us prior to ordering.

Please note once again that customized items cannot be returned, refunded or exchanged.
Care Guide
Set of HAND and BATH waffle linen towel (READY TO SHIP)