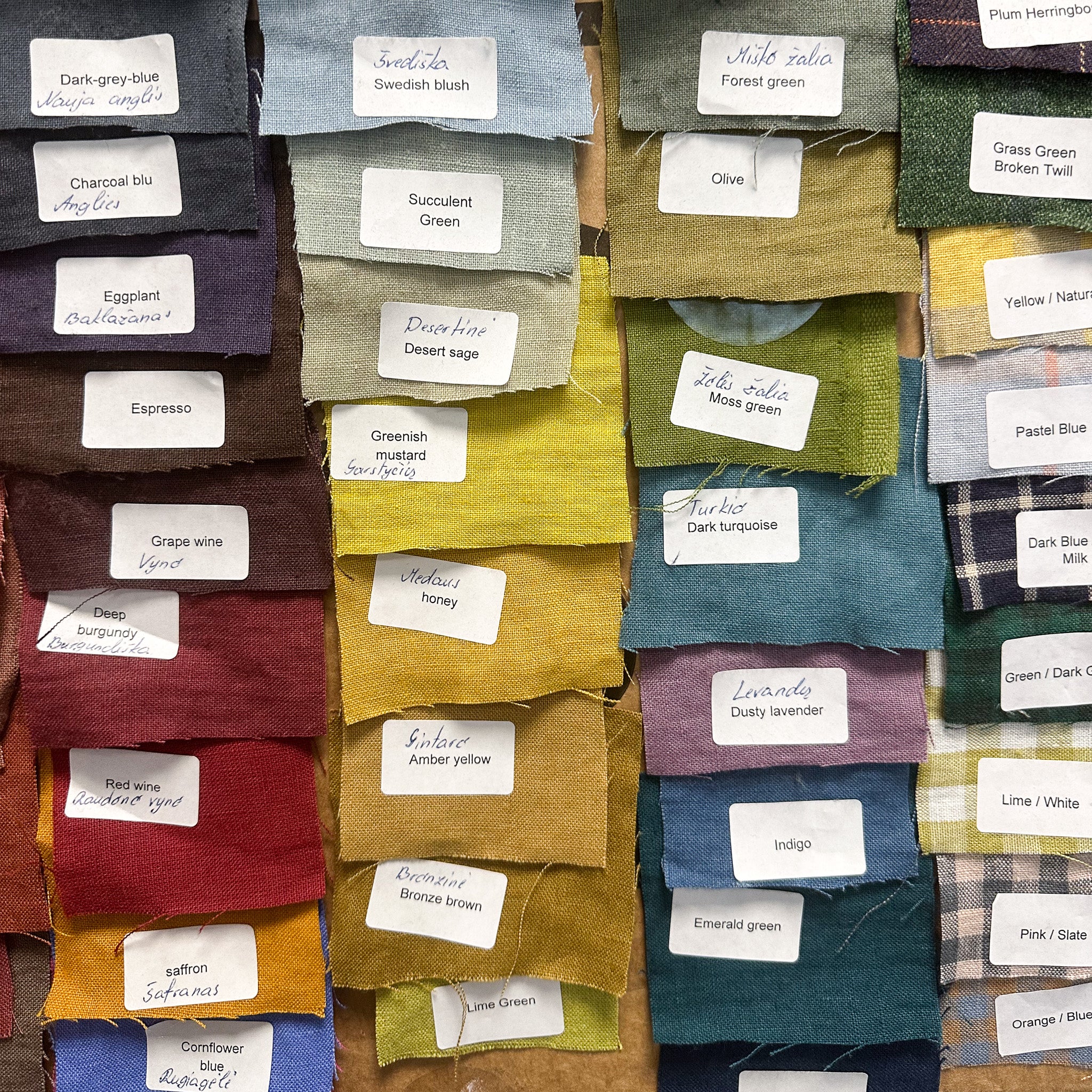 Fabric samples / READY TO SHIP
Description

This listing is for a packet of fabric samples, featuring swatches of all the colors we work with at this time.

The fabric samples will be sent immediately via your chosen shipping method.

PLEASE NOTE. if you have already placed an order with us than the samples will be included in the package for FREE.
Don't see your size or need Customization?

We offer custom sizing to your measurements free of charge.

If you want your item to be customized, please leave a note at the "Check out".

We do the following 3 customizations free of charge:

Customize your item to your own measurements.
Take off or add extra inches (up to 7.9 in/ 20 cm) to the garment length (torso, waistline etc.).
Take off or add extra inches to the sleeve length (except Sydney, Perth, Malta or Monaco dress).
Take off, add or change buttons/snaps.
Make changes to the neckline/collar.
Add or remove pockets.
Adjust armholes.
Adjust hem allowance.
Add belts or ties to the garment.

If you couldn't find the exact adjustment, please contact us prior to ordering.

Please note once again that customized items cannot be returned, refunded or exchanged.
What does 'Made to Order' mean?

All our products are 'Made-To-Order', except those listed under:

'Ready to ship'
'Sale'
'Scarves'
'Waffle towels'

It means that products are only handcrafted once a customer places an order. This sustainable manufacturing model has a substantial environmental impact as it contributes to minimizing overproduction and textile waste.
Care Guide
Fabric samples / READY TO SHIP