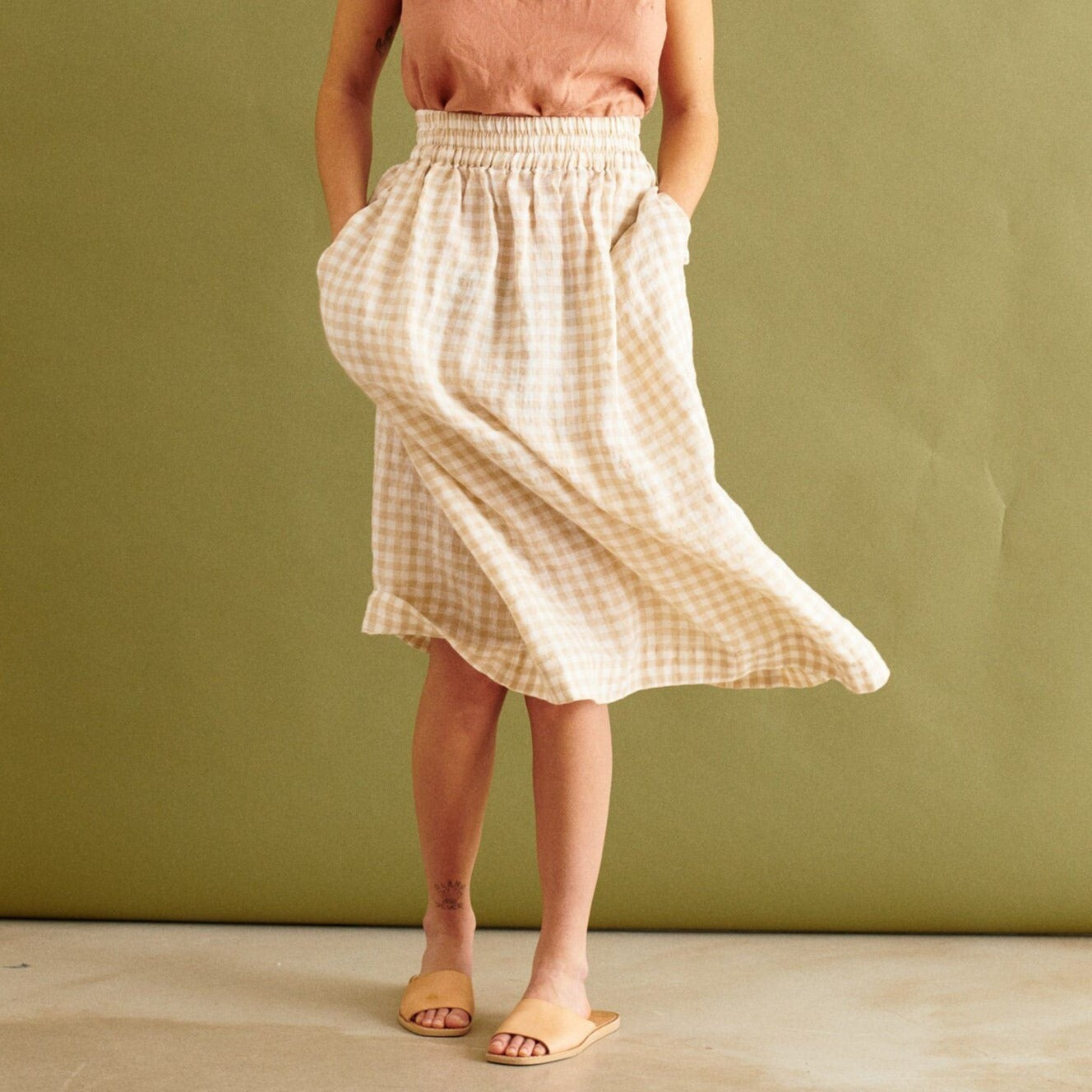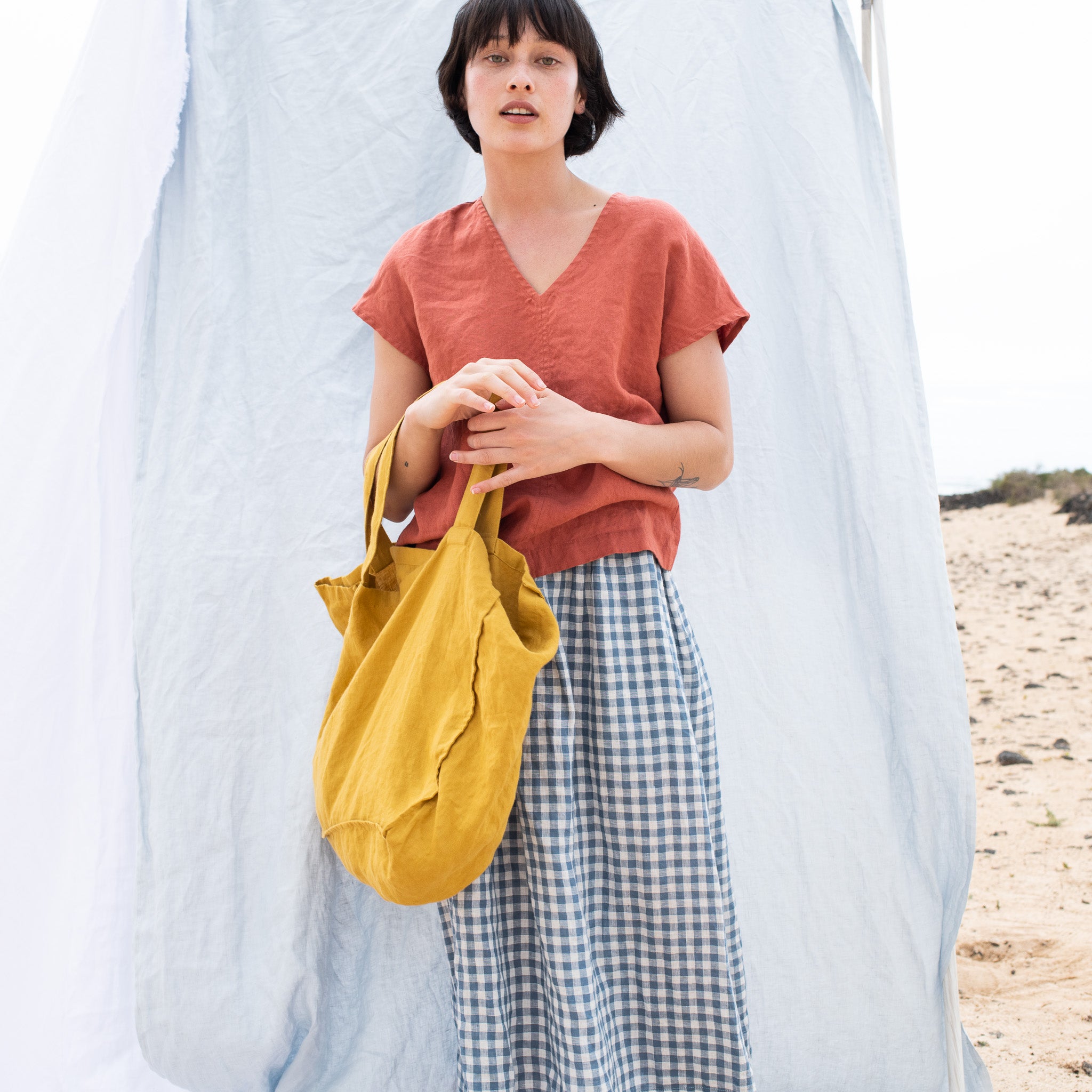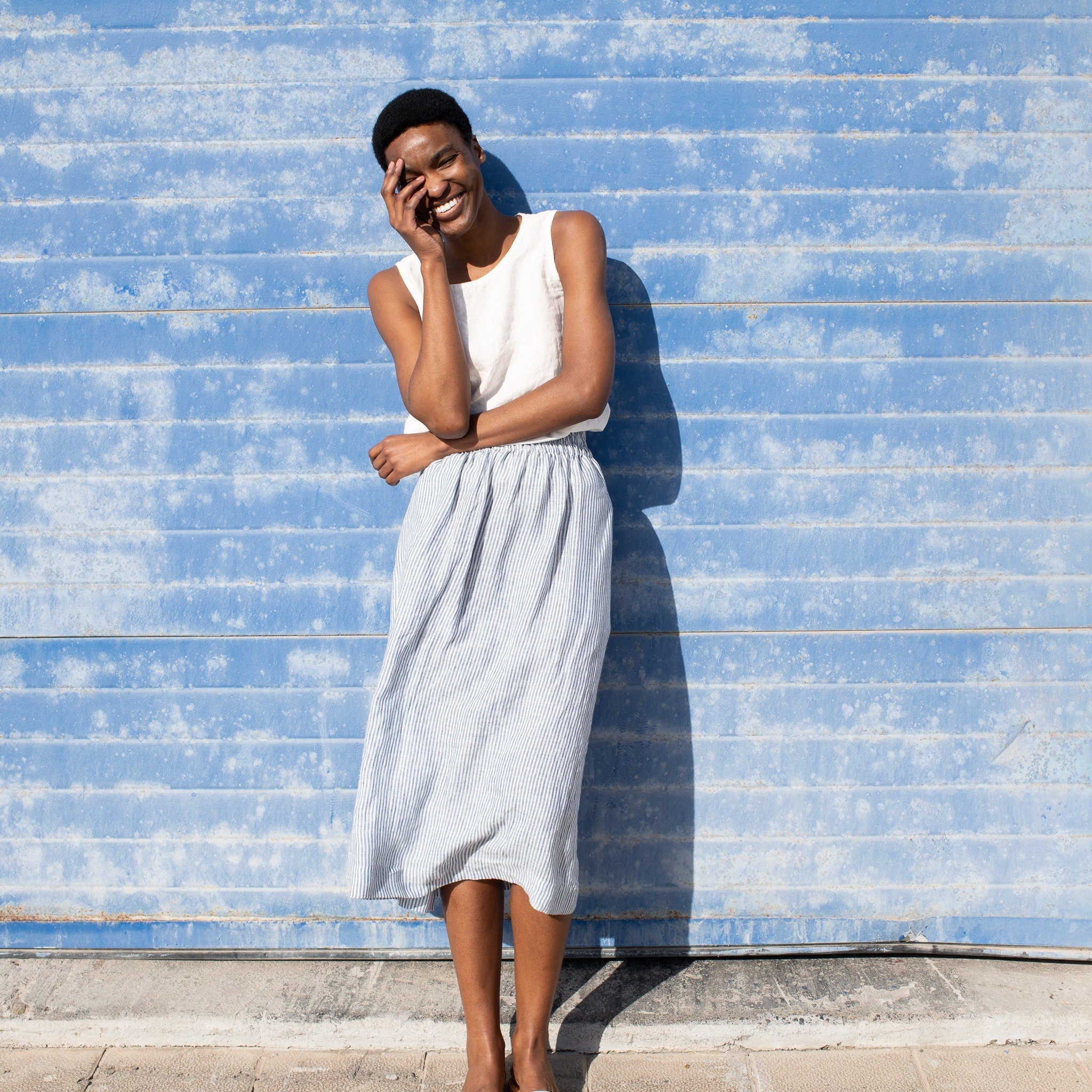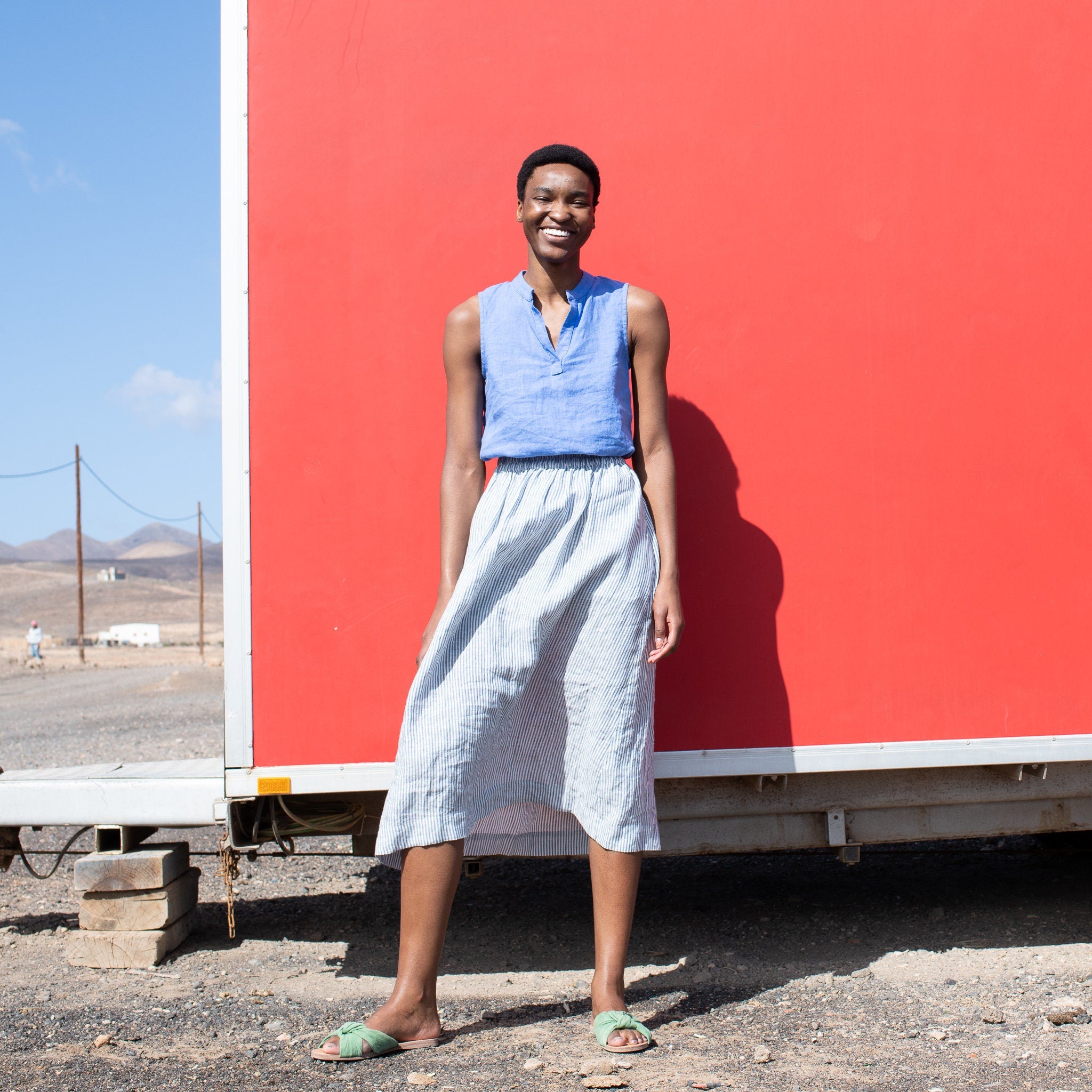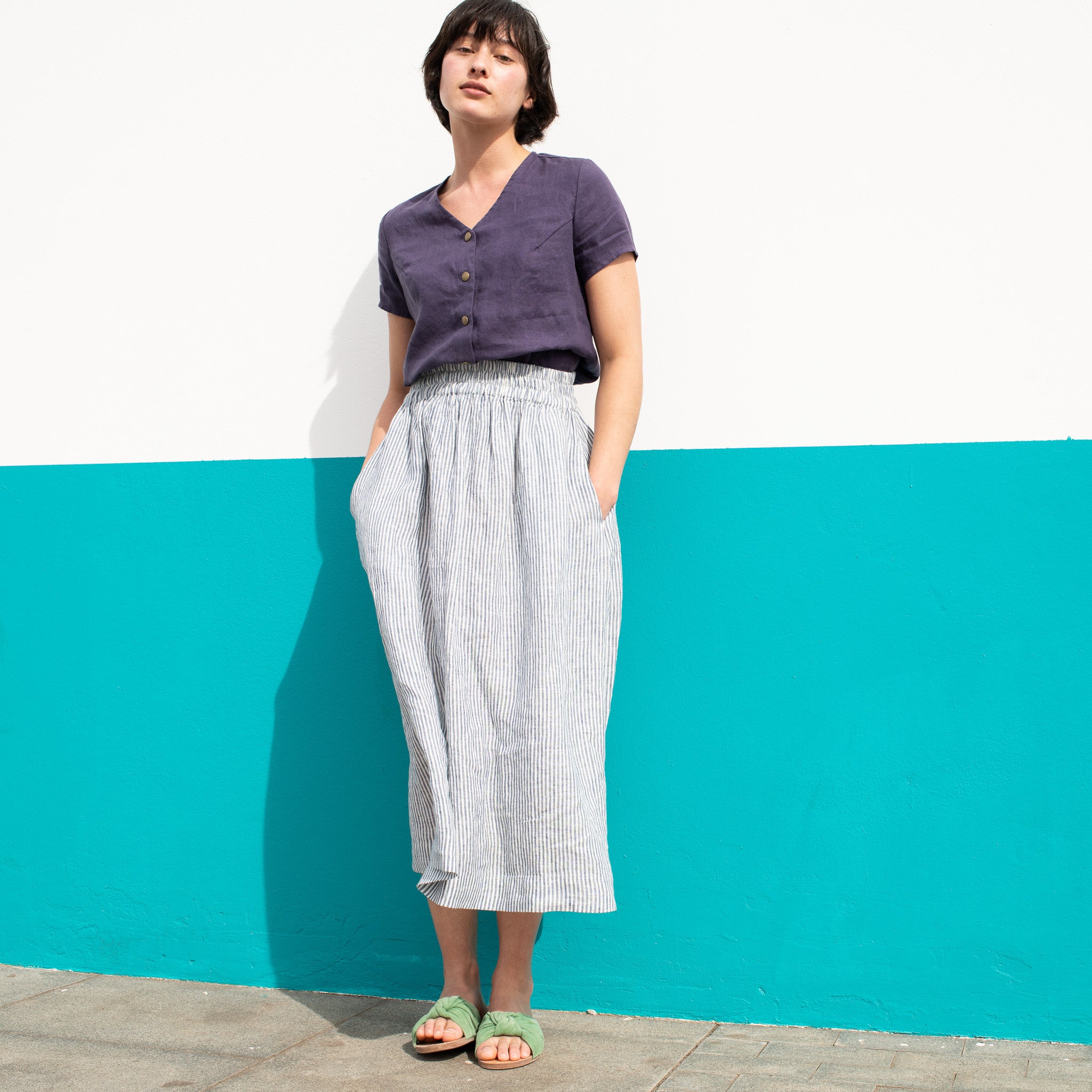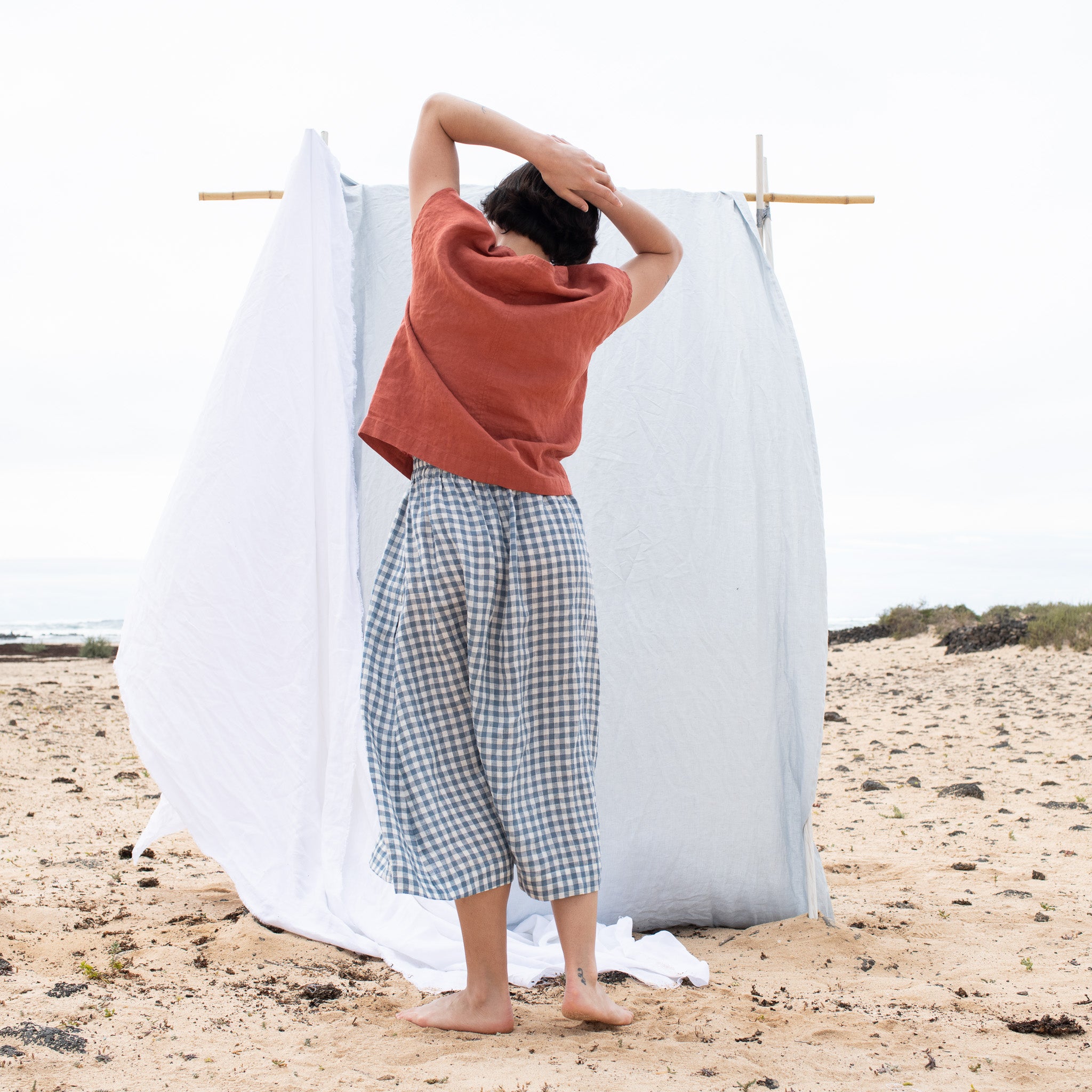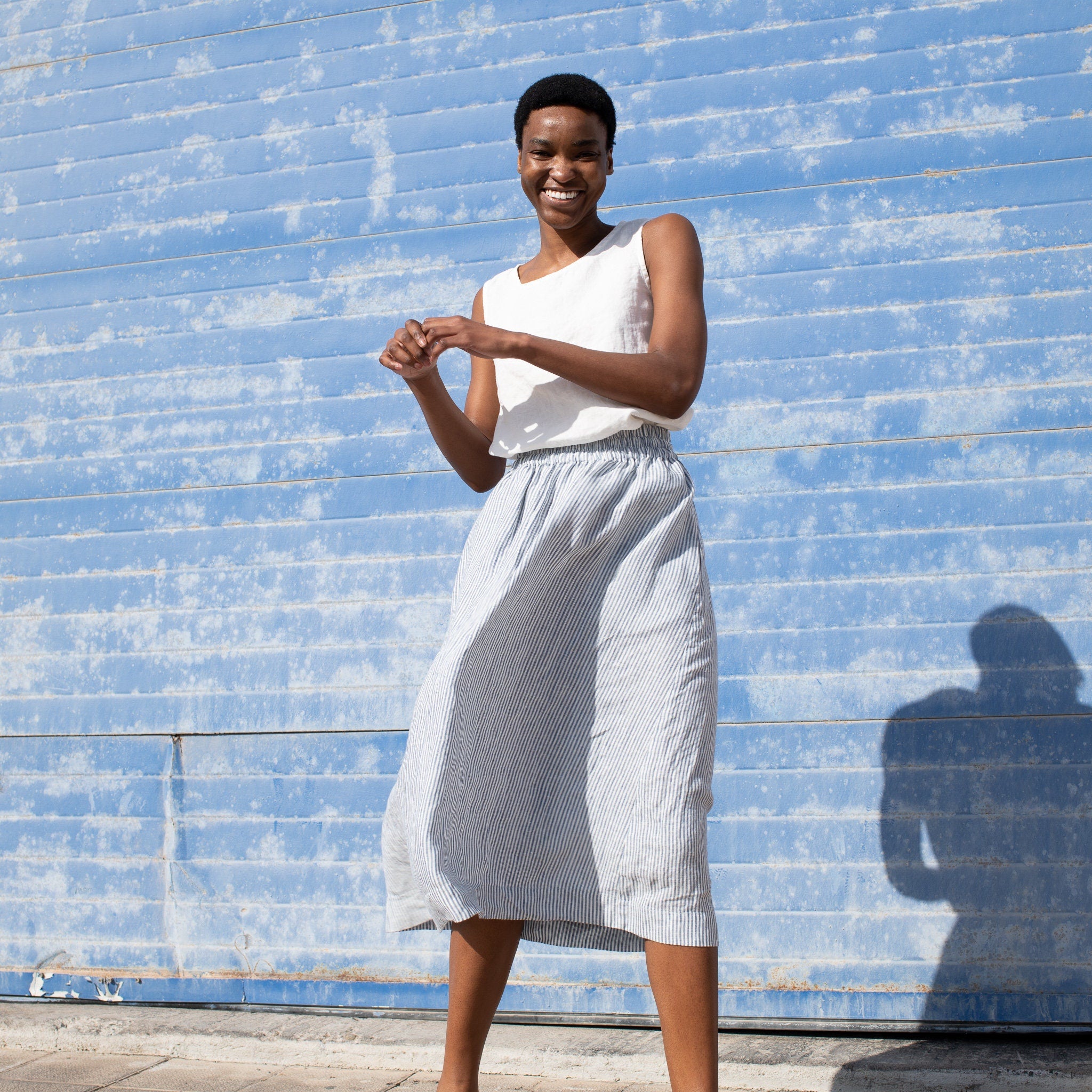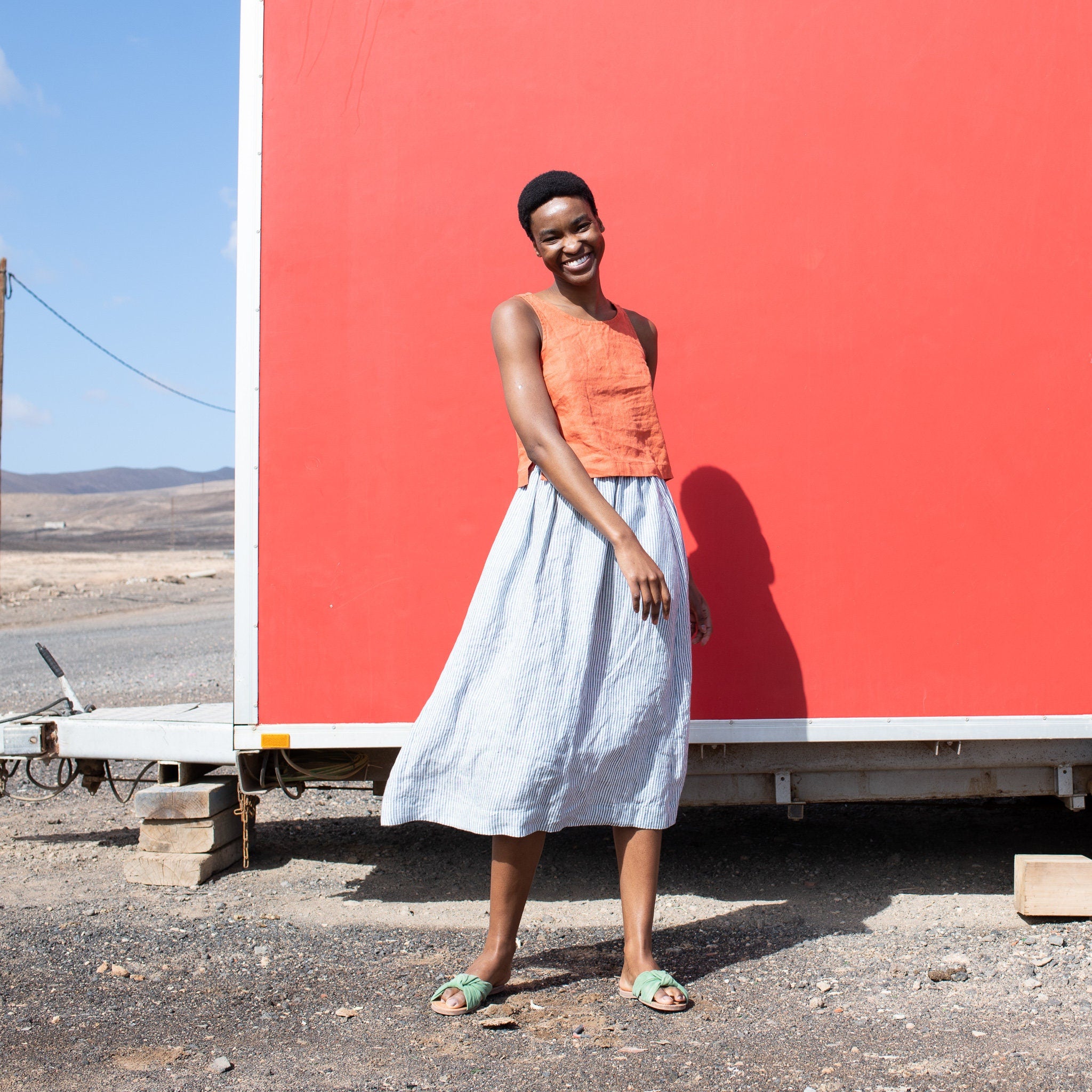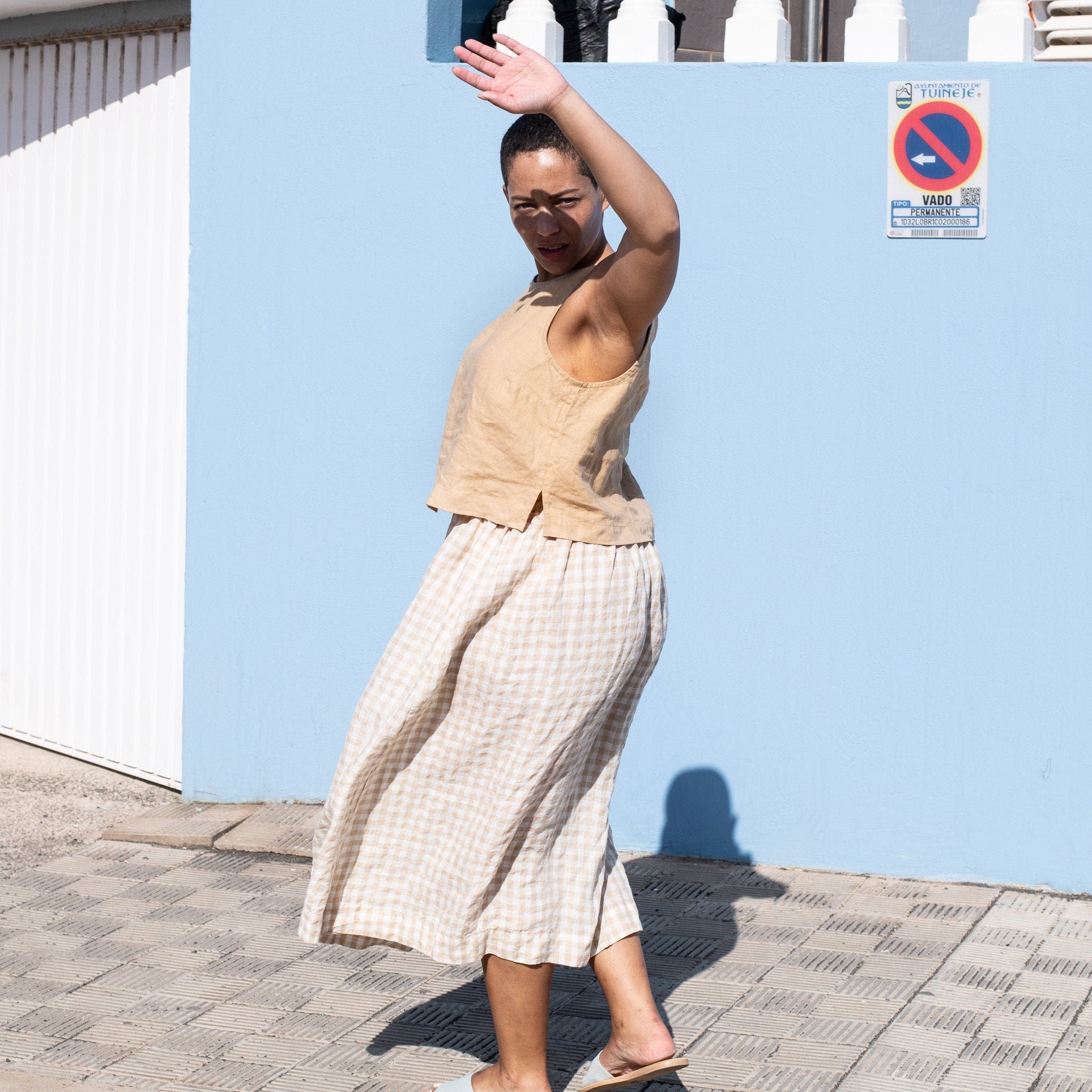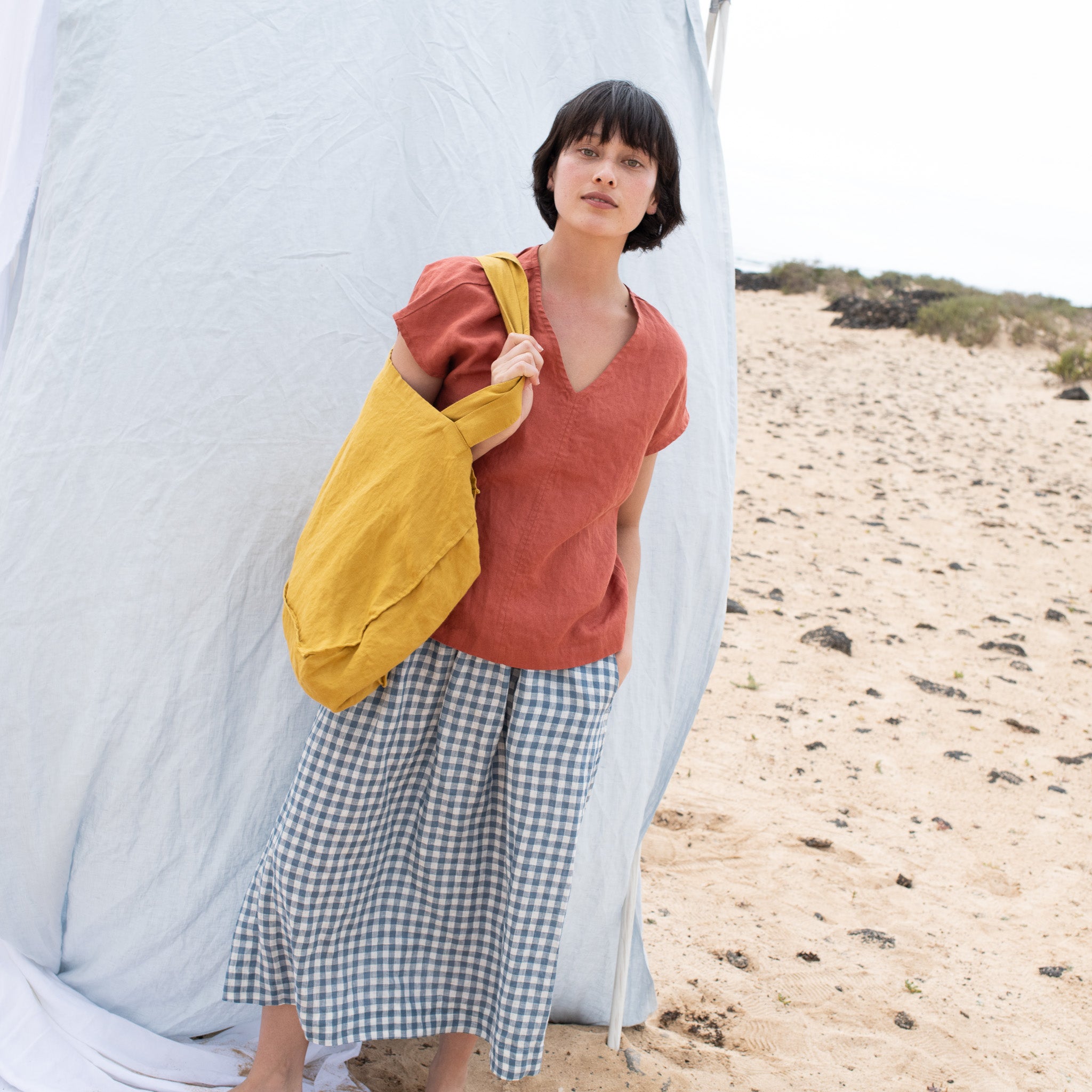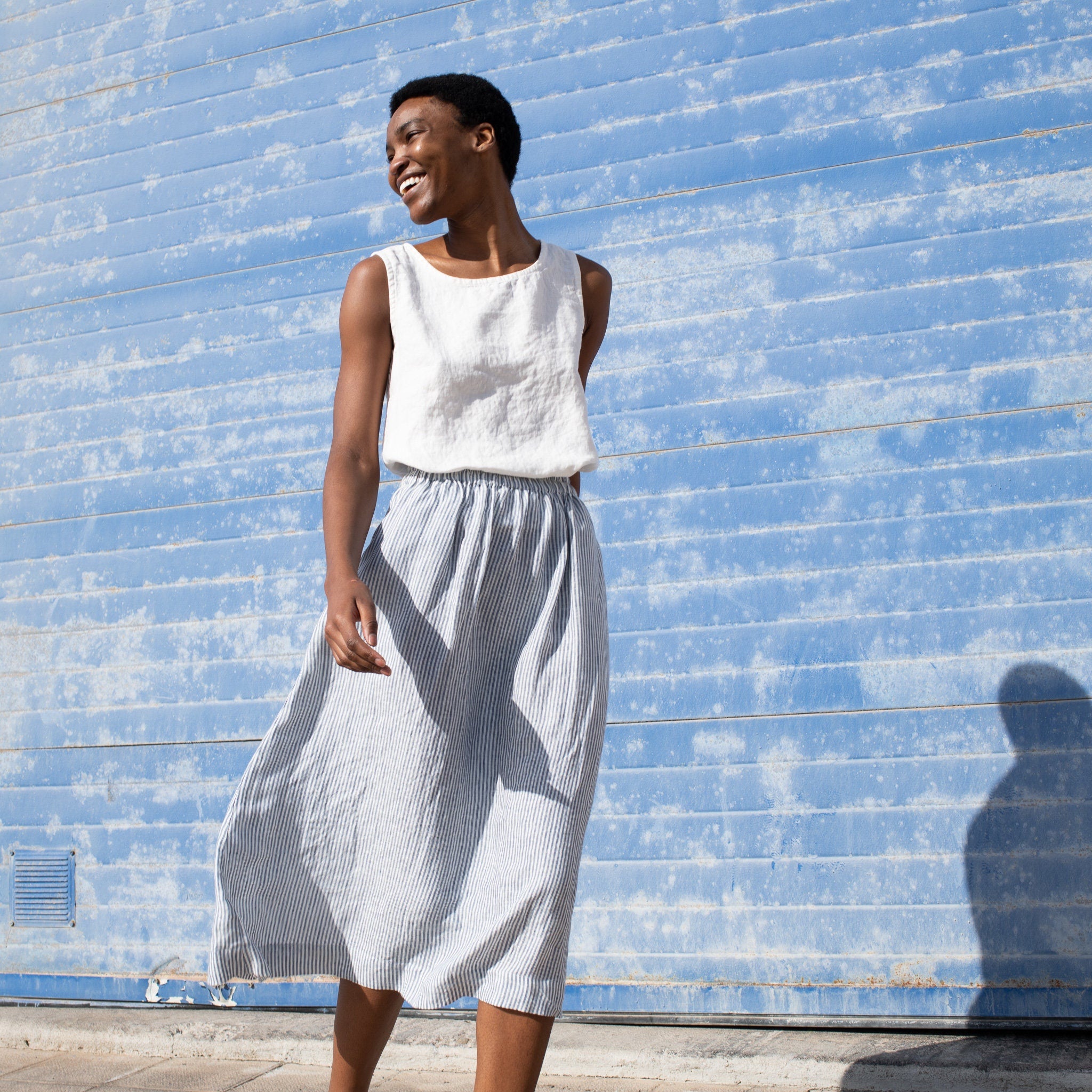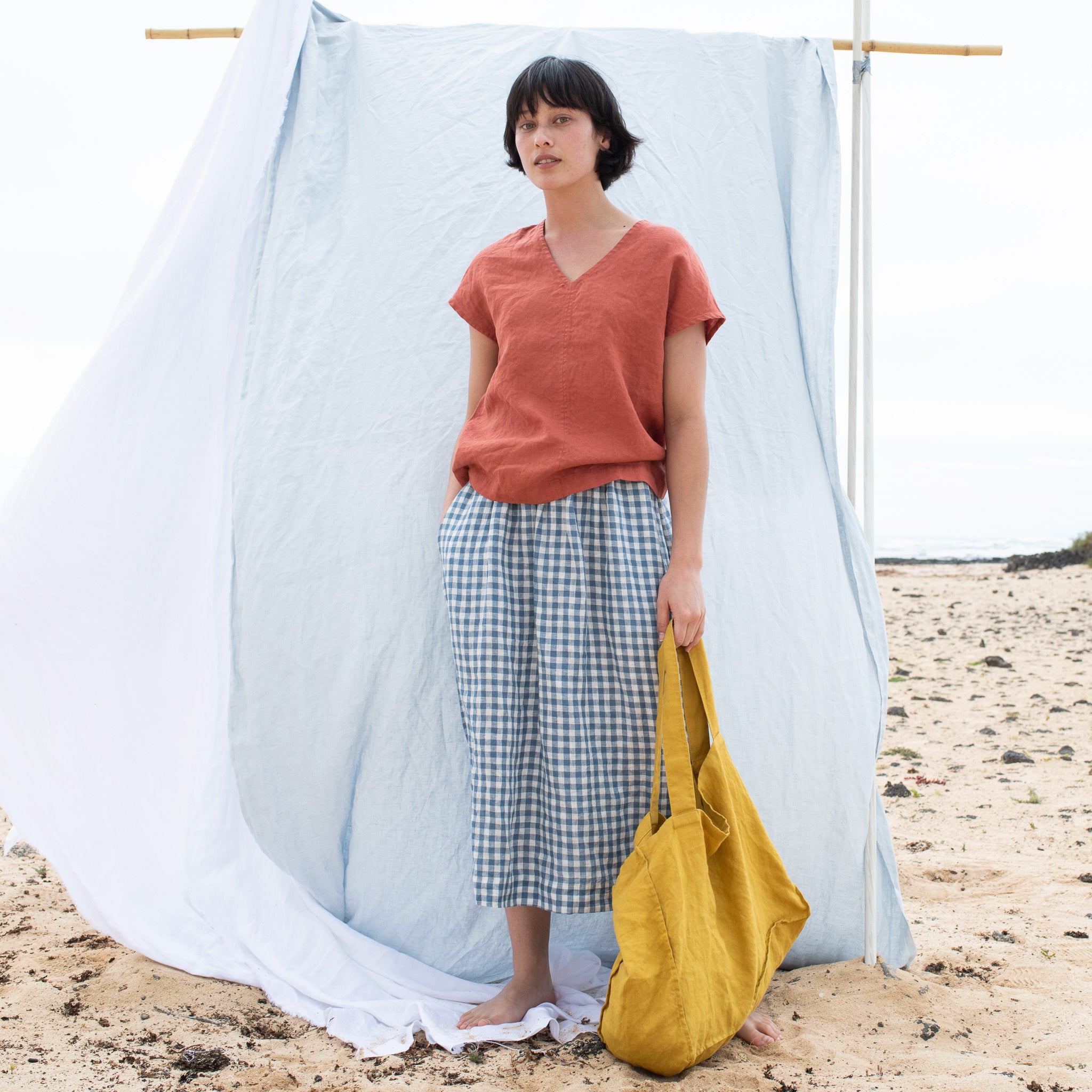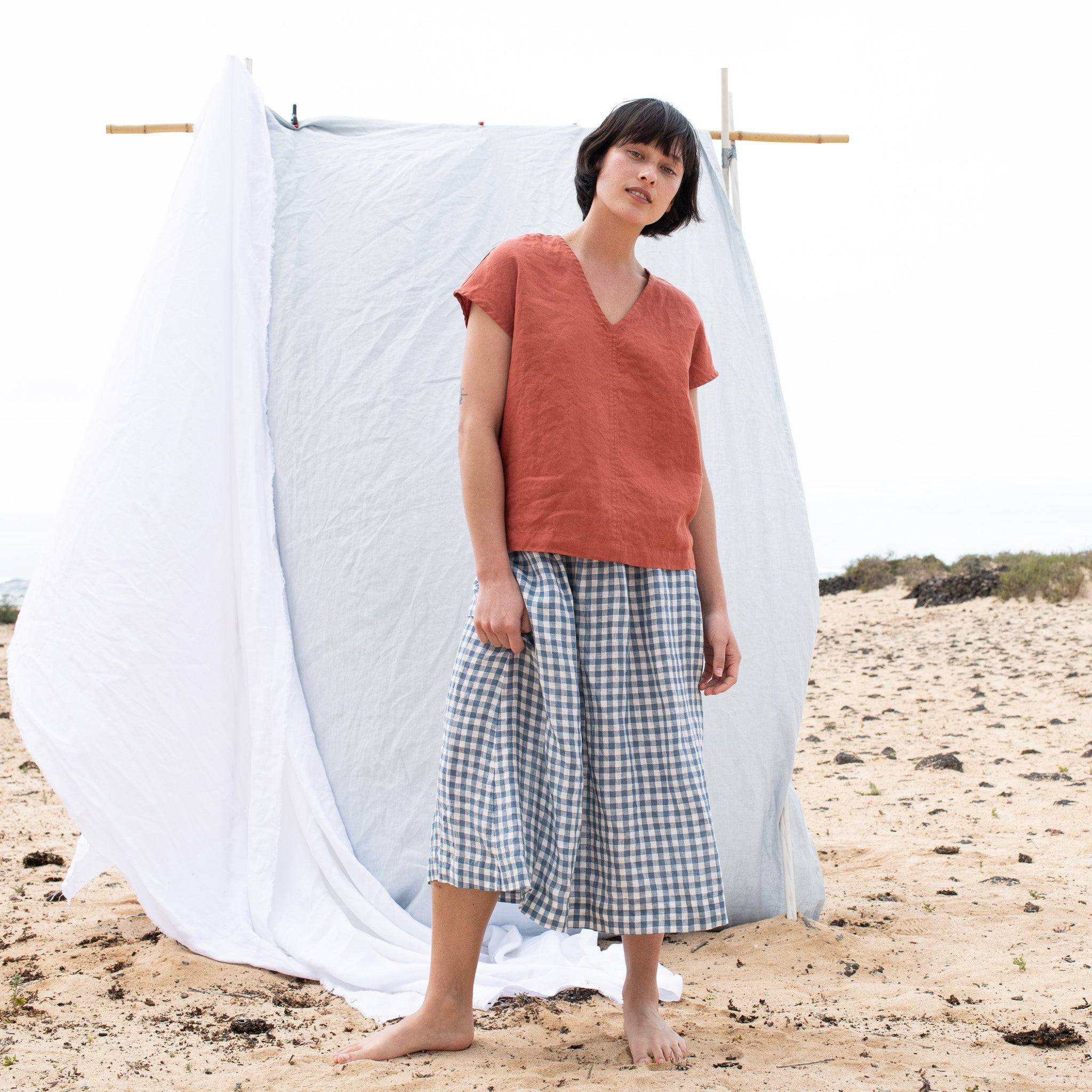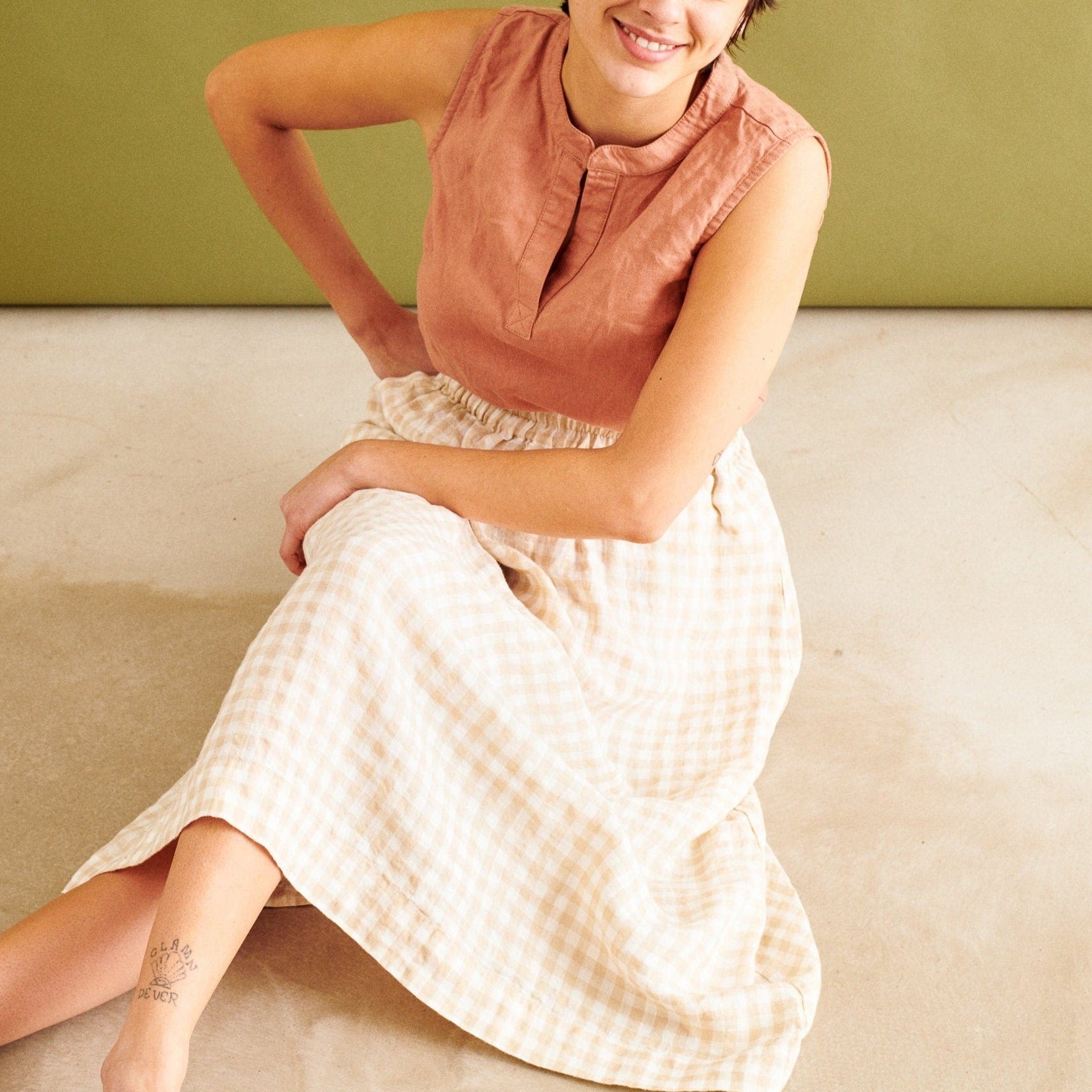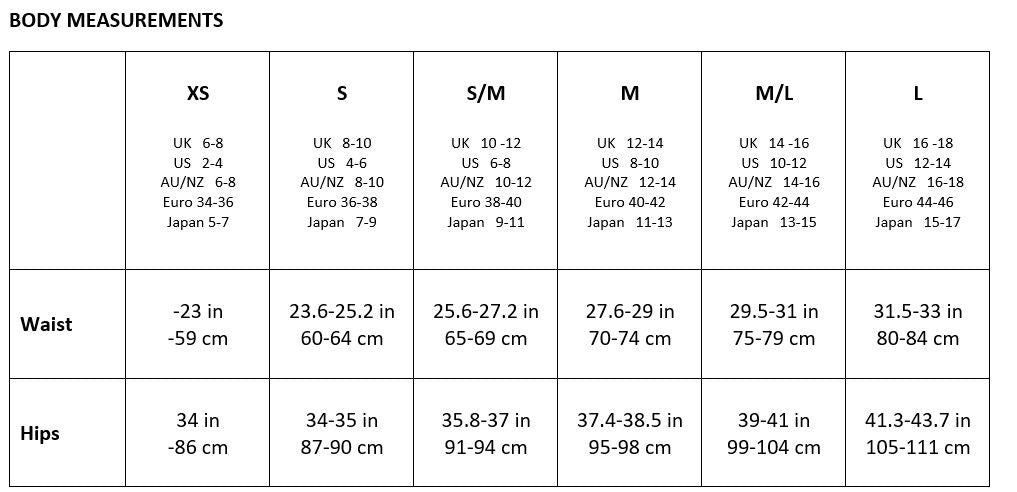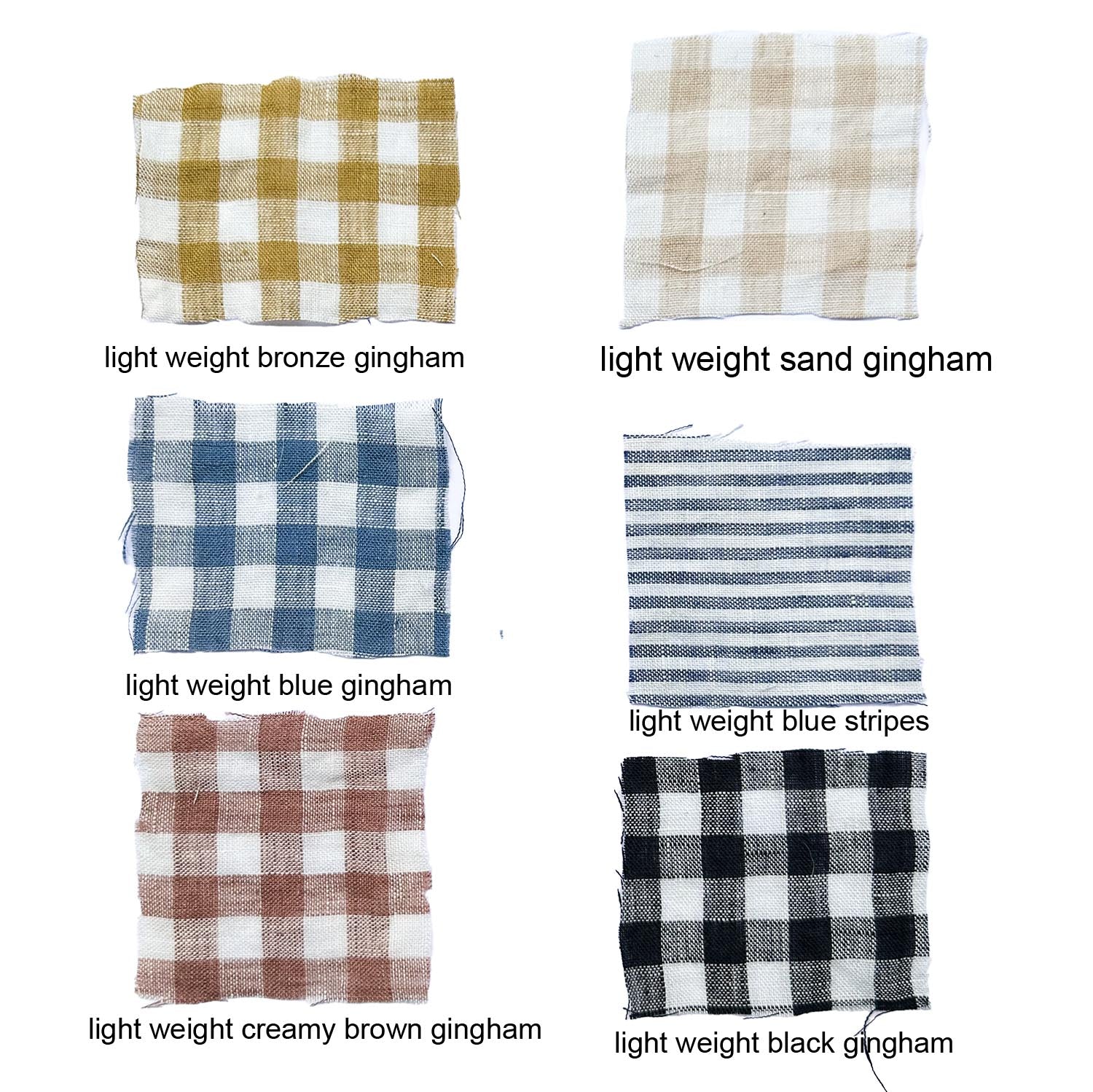 SION light weight linen skirt
Description

In the heart of the Alps lies a city called Sion. On a breezy day, the wind sways your skirt like a sail...

Comfortable, gathered, a-line, midi-length skirt with an elastic waistband. And...drumroll please...it has pockets!
SION makes for a feminine and effortless look when paired with a tee or tank, and any of your well-loved heels, sneakers, clogs, flats, or sandals.
Fit

• 1st photo: model is size S, wearing Sion skirt in blight weight blue stripes, paired with Viennatank in white;

• 2nd photo: S, wears a Sion skirt in light weight blue gingham, paired with Malta top in maroccan red;

•3rd photo: model is size S, wears a Sion skirt in light weight sand gingham;

• 4th photo: model is size S, wears a Sion skirt in light weight blue stripes, paired with Mons top in cornflower blue;

• 5th photo: model is size S, wears a Sion skirt in light weight blue stripes, paired with Zurich - 3 top in eggplant;

•Please note that our SION skirt is less voluminous than the 1950s city skirt, but is just as lovely.

• If you desire to highlight the hip area and would like a more voluminous skirt, we recommend that you check out the 1950s City Skirt instead.
Materials

Made in Lithuania from Light-Weight (±140 g/m² | ±4.13 oz/yd²) linen fabric. The fabric is supremely soft as the garment is prewashed to ensure no shrinkage in the future.
Made from OEKO-TEX Standard 100 certified European linen fabric which guarantees you that it meets human-ecological requirements.
Please note that actual colors may vary due to your computer resolution and monitor color restrictions.
Don't see your size or need Customization?

We offer custom sizing to your measurements free of charge.

If you want your item to be customized, please leave a note at the "Check out".

We do the following 3 customizations free of charge:

Customize your item to your own measurements.
Take off or add extra inches (up to 7.9 in/ 20 cm) to the garment length (torso, waistline etc.).
Take off or add extra inches to the sleeve length (except Sydney, Perth, Malta or Monaco dress).
Take off, add or change buttons/snaps.
Make changes to the neckline/collar.
Add or remove pockets.
Adjust armholes.
Adjust hem allowance.
Add belts or ties to the garment.

If you couldn't find the exact adjustment, please contact us prior to ordering.

Please note once again that customized items cannot be returned, refunded or exchanged.
What does 'Made to Order' mean?

All our products are 'Made-To-Order', except those listed under:

'Ready to ship'
'Sale'
'Scarves'
'Waffle towels'

It means that products are only handcrafted once a customer places an order. This sustainable manufacturing model has a substantial environmental impact as it contributes to minimizing overproduction and textile waste.
Care Guide
SION light weight linen skirt